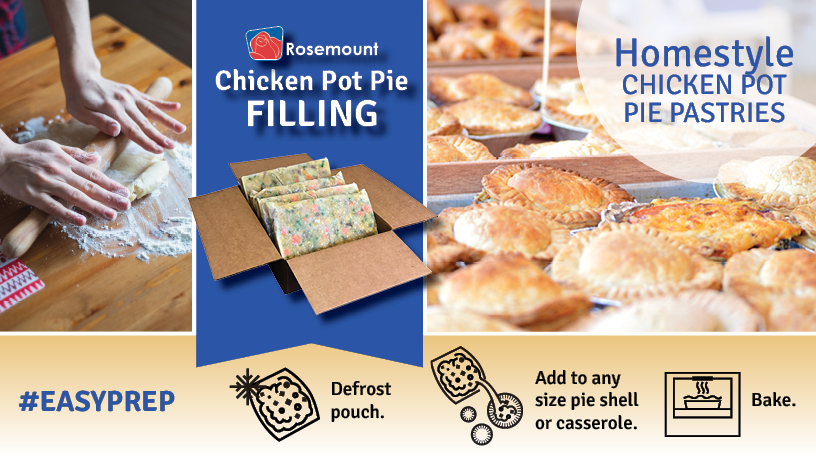 Check out this #EasyPrep option for your homestyle pastries! Whether you're making pies, appetizers, turnovers, or something custom, you can skip a whole bunch of middle steps using our Fully Cooked Chicken Pot Pie Filling – WITH chunks of chicken and harvest vegetables in a creamy sauce. 
Make sure you're following us on Twitter for more recipe ideas!
Check back often for recipe inspiration on our products.