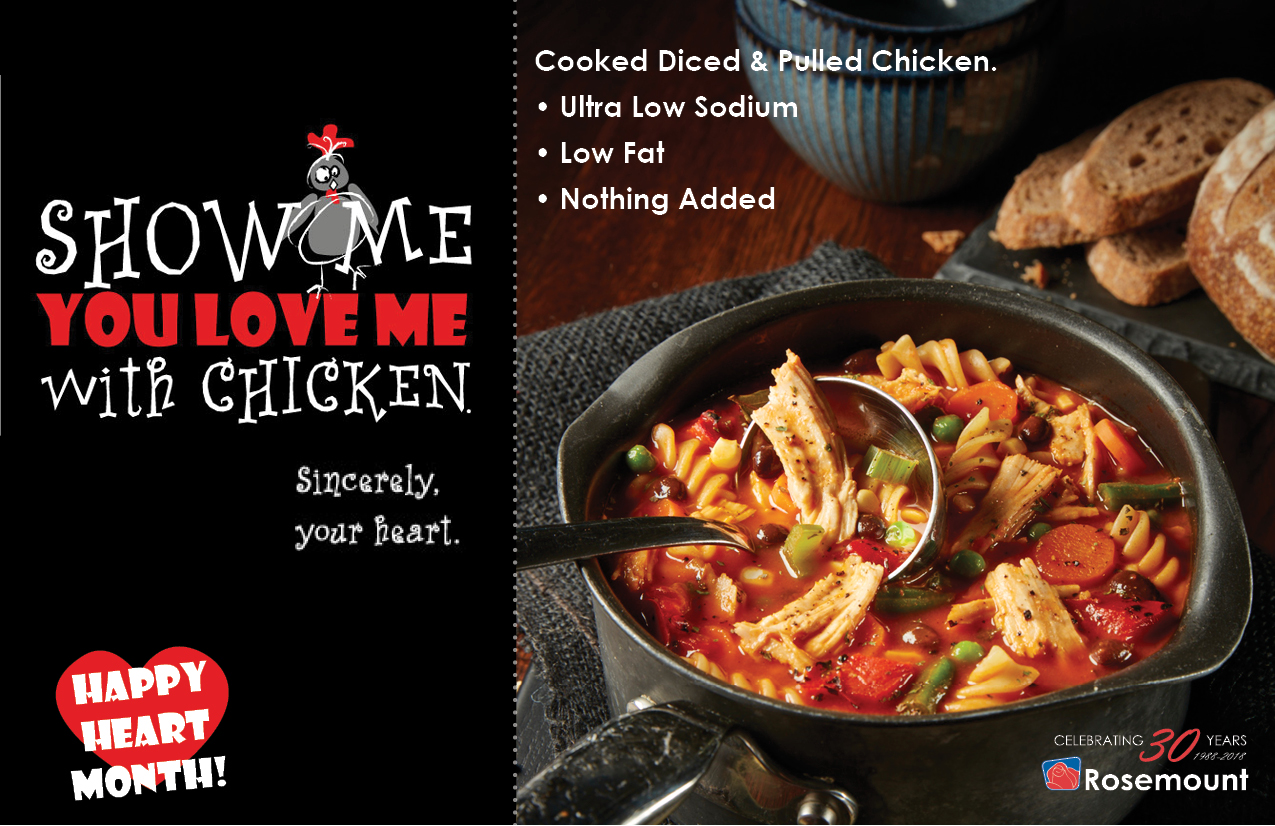 Ingredients
4 cups code Rosemount Cooked Chicken – use PULLED,
SHREDDED or DICED
1 tbsp olive oil
1 clove garlic, minced
1 cup carrots, sliced
¼ onion, diced
3 stalks celery, diced
½ cup green beans
½ cup red peppers
1 tsp sage
1 tsp oregano
½ tbsp parsley
1 tsp salt
½ tsp pepper
4 cups vegetable broth
28 oz diced tomatoes
2 cups water
1 cup dry rotini
15.5 oz red beans, drained
Directions:
1. In a large pot, heat olive oil and garlic over medium heat for 1-2 mins. Add in onion, celery, green beans, peppers, sage, oregano, parsley, salt & pepper and heat until onions are translucent and aromatic, about 5 mins.
2. Add vegetable broth, diced tomatoes, water, and rotini. Gradually bring
to a boil and simmer until pasta is cooked through, about 10 mins.
3. Turn heat to low. Add red beans and shredded chicken and let simmer another 5 mins. Serve warm and enjoy!