What's for Supper tonight?
See our #EASYPREP protein products below for a variety of easy-to-use products for your menu planning!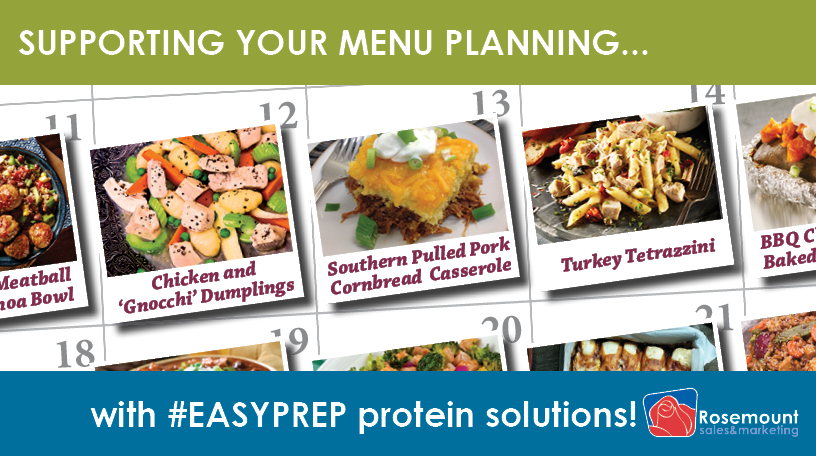 We are pleased to offer a quality line of products that cater to your specific and custom needs.  Follow the links to a selection of our product portfolio and call or email for more information.
COOKED + RAW CHICKEN MEAT & BROTH / FAT
Fully Cooked, Clean Ingredients for your menu!
Industrial items available!
SEASONED CHICKEN
Low sodium Cooked Chicken Breasts (Fully Cooked and compliant with PPM150), and Dusted Wings!
FULLY COOKED MEATBALLS
Flame-Broiled, delicious varieties of Meatballs that are 'big on taste'!
PANSAVER
Oven-Safe pan liners
PREMIUM LAMB
Quality Lamb Trim product from Superior Farms
COOKED DICED TURKEY
Fully Cooked, nothing added, just 100% meat
SHELF STABLE PORK, GRAVIES, CHILI
Shelf Stable Pulled Pork, Chili, and Gravies – including a Halal Brown Gravy!
ROSEMOUNT HENS
Moist n Tender seasoned hens
NEW AND EXCITING!
Olive salad, Garden Mix, Pizza Topping, Cooked IQF Beef Crumble and Cooked IQF Pulled Pork!
PS Need something you don't see in our product lineup? Give us a call! There's always something new!