Rosemount is proud to offer 'better-for-you' products like our nothing added  Chicken and Turkey products. They have really low sodium, extremely low fat and low potassium too! Some of our Healthcare customers have performed IDDSI testing on our Cooked Diced Turkey and they love it for their menu needs! Give us a call if you need a sample for your IDDSI testing needs!
Love Meatballs? Try our Chicken Meatball, which has a great Italian taste and fits the 'bill' when it comes to PPM150! (Ontario school standards)

LUNCH BOX Special Diet Requests?
ALLERGENS: call us or email if you have diet restrictions you're working around – we can show you our allergen reports or answer your questions about allergens in our entire product line.
GLUTEN-SMART: Cooked Diced Chicken, Pulled Pork and Diced Turkey are free of gluten, however they are NOT 'certified Gluten Free'.
NOTHING ADDED: Our Cooked Diced Chicken – How many ingredients? One: Chicken. The same goes with our Cooked Diced Turkey!
One: Turkey. You are free to add your signature flavours and still be way under the max when it comes to Sodium and Fat! Allergens?! Nothing added, no allergens – just chicken.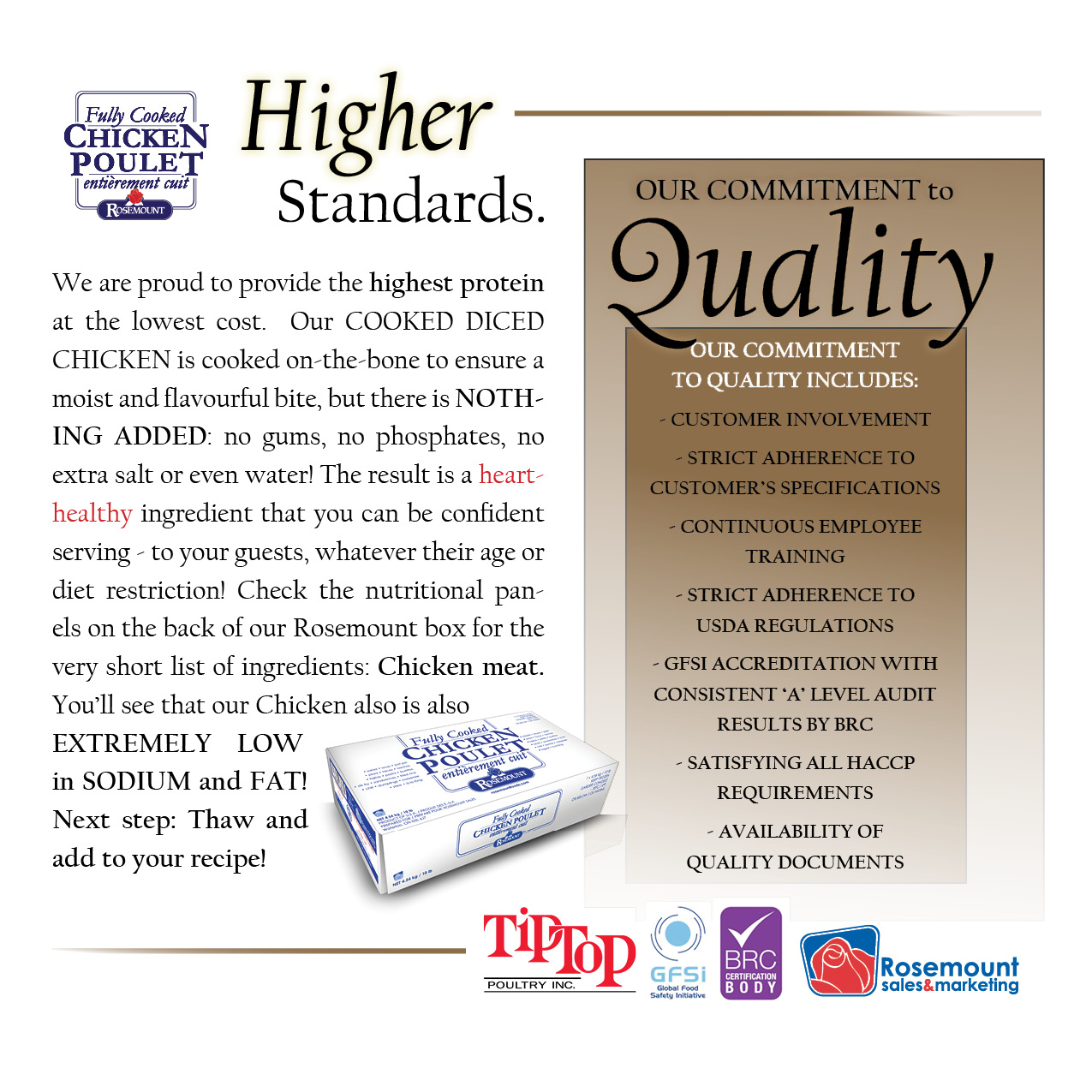 Contact us for more information on our products' nutritional features.