We love to bring you the 'NEW AND EXCITING', so watch this space for new items in our line up!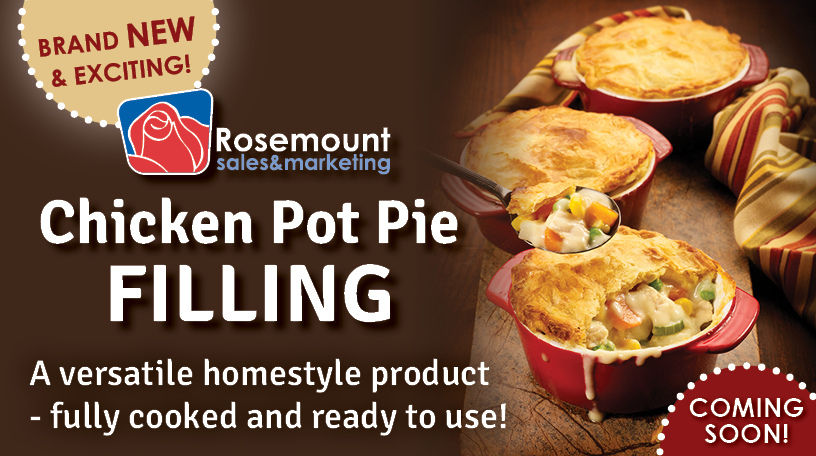 We are very excited to introduce Rosemount Chicken Pot Pie Filling!!
A creamy sauce with loads of Cooked Diced Chicken and harvest vegetables –
FULLY COOKED & Easy to use in your pastry specialties or over rice, pasta, biscuits…
Packed 4 x 1.81 kg in frozen pouches.
COMING VERY SOON! Call for more info: 888-434-8034 or email us!
YOUNG DUCKS: We are pleased to present Wentzel Farms Young Ducks! Their average weight is 5-5.5 lb, they have NO added ingredients, they're USDA grade A, and ready to go! Order DIRECT by truckload. Click HERE for some innovative and delicious recipes!
Call for details today: 888-434-8034.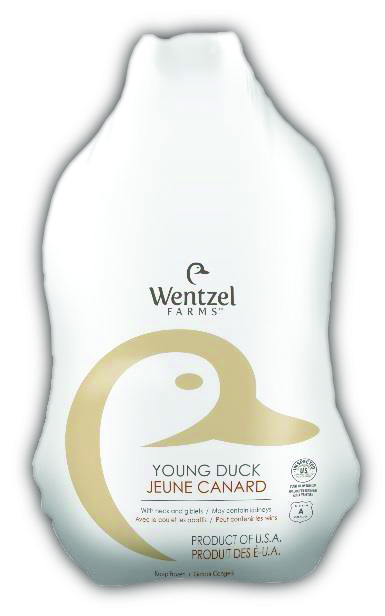 | Product Code | Description | Case Pack | Cases/Skid |
| --- | --- | --- | --- |
| 23256 | Chicken Pot Pie Filling - fully cooked, frozen | 4 x 1.81 kg pouches | 99 |
| 006011250 | Young Duck with Giblets | Random wt: 5-5.5lb / pkg, packed 6 / cs | 75 |
| 006011255 | Young Duck with Giblets | Random wt: 5-5.5lb / pkg, packed 6 / cs | 45 |