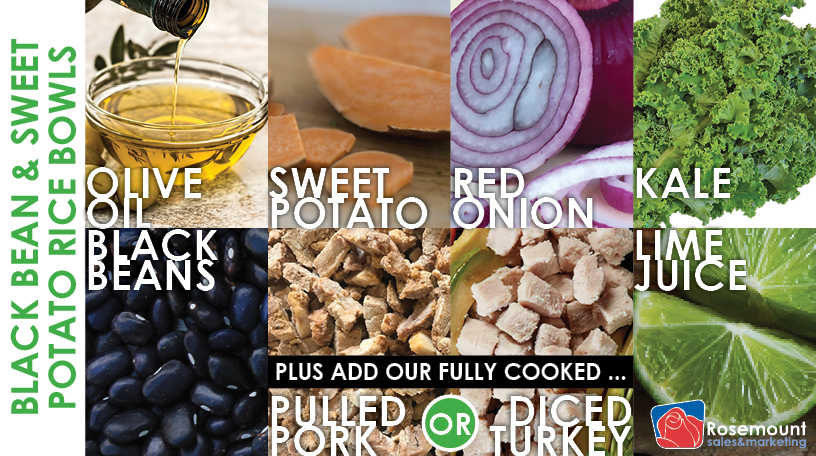 The newest Recipe idea on the block is our Black Bean and Sweet Potato Rice Bowl. You can 'choose your own adventure' when it comes to protein! Try our IQF Pulled Pork, or Diced White Turkey meat!
Make sure you're following us on Twitter for more recipe ideas!
Check back often for recipe inspiration on our products.