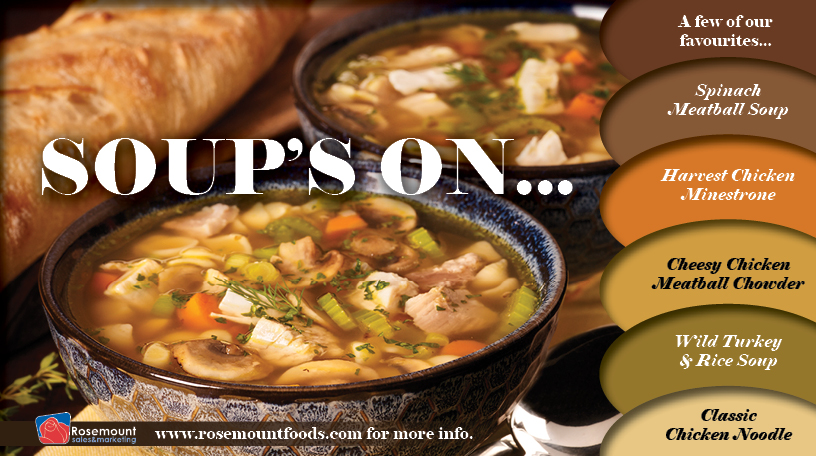 Ready to 'tuck into' some soups? 'Tis the season, and we have some favourites. We've got the ingredients you're looking for:  Meatballs, Chili, Cooked Diced Chicken! and more of course!
Make sure you're following us on Twitter for more recipe ideas!
Check back often for recipe inspiration on our products.