Ready for your GRAD PARTY! Use your favourite Chicken Salad flavours
– or try this recipe out!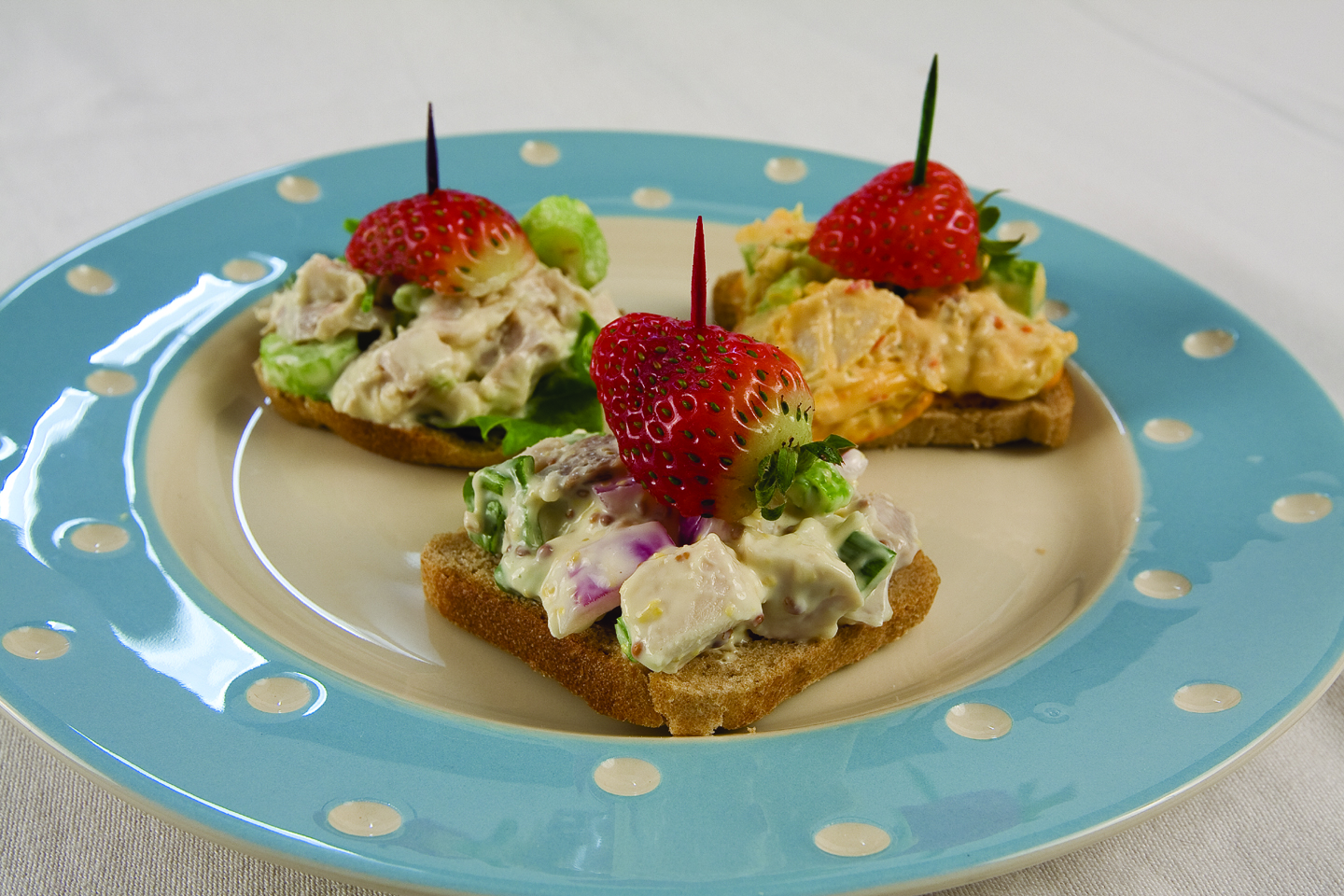 INGREDIENTS
1 cup          Rosemount ½" Cooked Diced Chicken – code 12000, thawed
½ cup         mayo
2 tsp           dijon coarse grain mustard
2 tbsp         green onions, finely chopped
1 tsp           dried dill
salt and pepper
fresh strawberries to top
INSTRUCTIONS
1. Start with our versatile Cooked Diced Chicken, add mayo, dijon mustard, green onions and dried dill.
2. Add a 'dollop' onto each mini toast (or mini pita, or …).
3. Top with salt and pepper to taste, and half of a fresh, local strawberry!
Serve salads, chilled, on lettuce leaves, pumpernickel bread, toasted rye mini bread, pita pockets or open-faced with a garnishing strawberry!
MAKES 4- 6 SERVINGS