Instructions: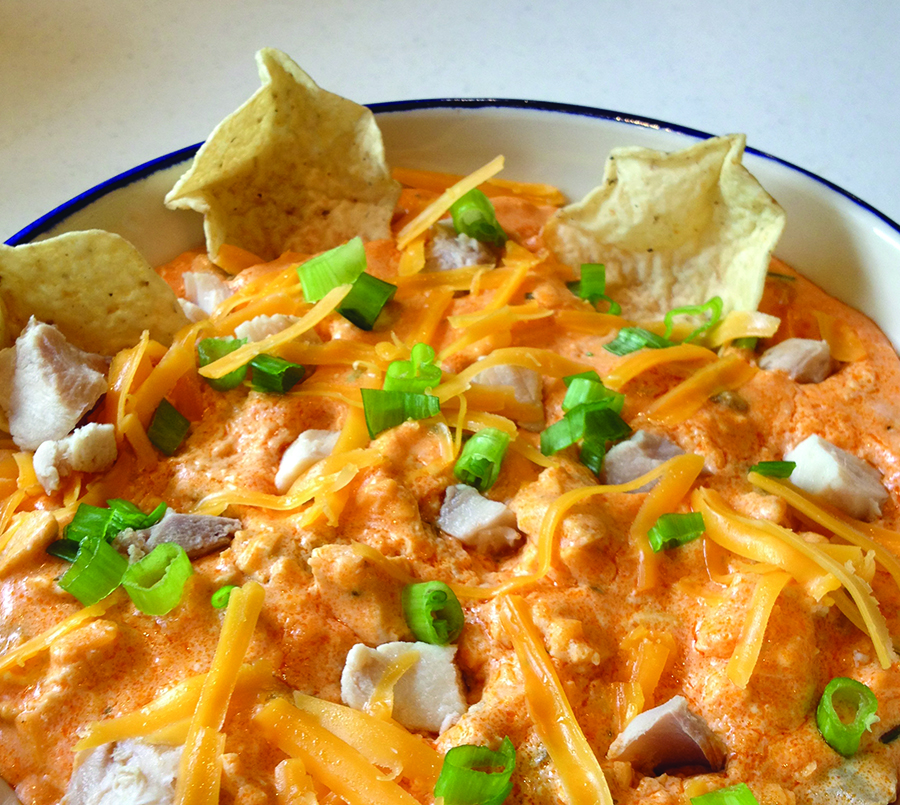 Soften 8 oz cream cheese in a deep-dish pie plate.
Mix chicken,
1 cup ranch dressing,
1 cup Frank's Red Hot sauce and
1½ cups shredded cheddar cheese in a bowl until blended.
Pour into pie plate, combine with cream cheese.
Top with: ½ cup shredded cheddar cheese.
Bake at 350°F for approx. 20 mins. or until bubbly.
Garnish with sliced green onions, serve with nachos or celery.