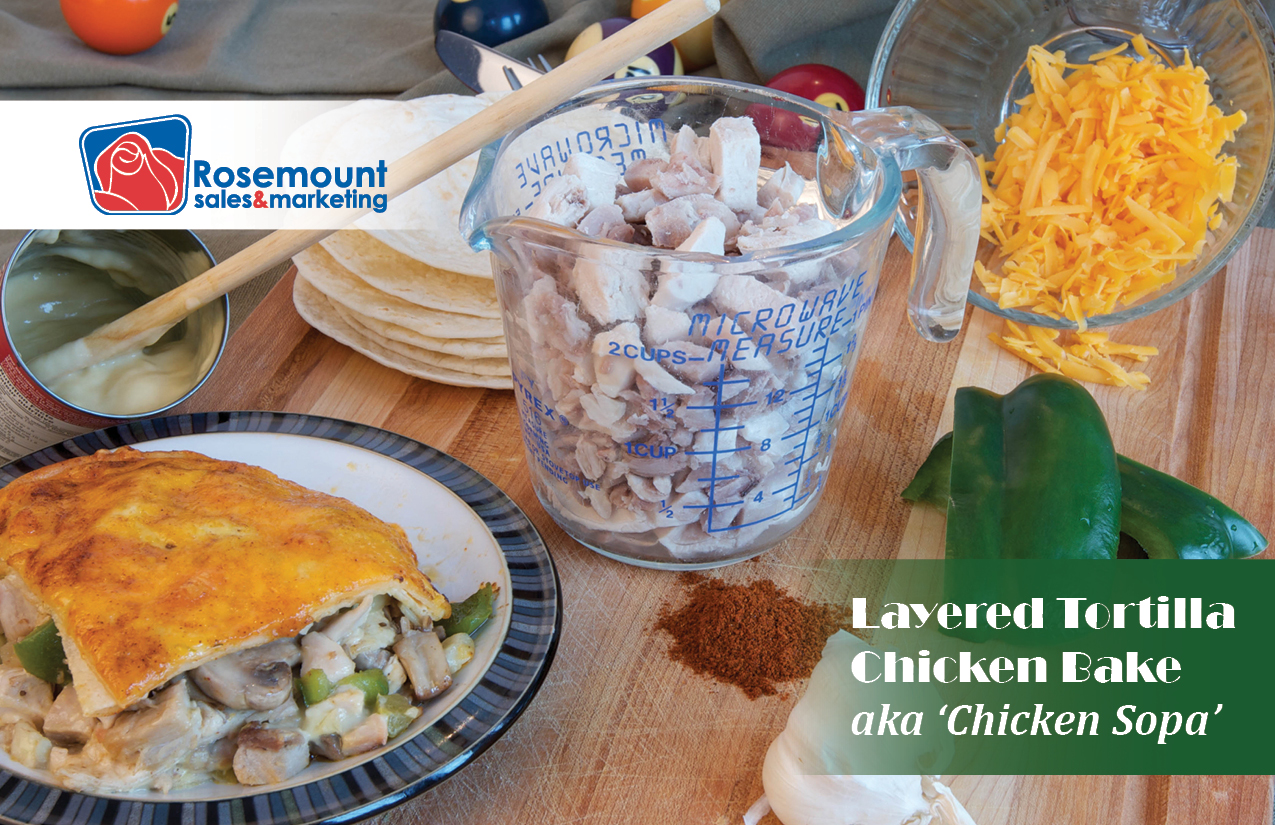 Or: 'Chicken Sopa', or 'Stacked Enchilada Casserole'
Ingredients:
15 oz condensed cream of chicken soup
15 oz condensed cream of mushroom soup
2-3 onions, chopped
1 red pepper, chopped
1 green pepper, chopped
4 tbsp. chili powder
4 cups mushrooms, sliced
8 cups Cooked Diced Chicken, thawed
12 large tortillas
2 ½ cups Cheddar cheese, shredded

Directions:
1. Preheat oven to 350°F (175°C).
2. In large bowl, mix together Cooked Diced Chicken, soup and chili powder.
3. In buttered hotel half-pan, layer tortillas to cover the bottom and up the sides of the pan. Add layer of chicken mixture, onions, peppers and mushrooms, then a layer of cheese. Repeat layering, ending with cheese. Bake for 20-30 mins or until bubbly and golden.  Serves 24.