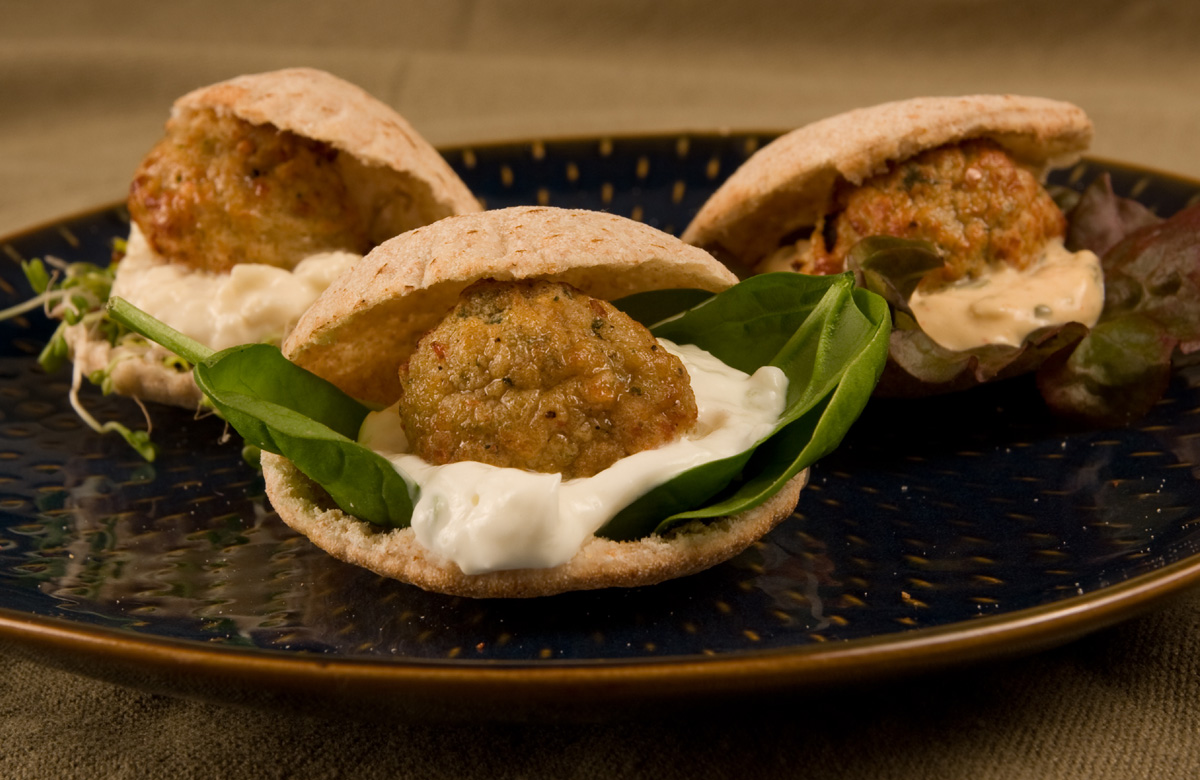 Our Cooked Perfect ½ oz Chicken Meatballs – 2840 are the perfect size for Mini Pita Appetizers! Simply Heat our Fully Cooked Chicken Meatballs, and top your mini pitas with your favourite chilled dip / dressing, some fresh greens and away you go! Here's a few ideas to get you started:
Greek style:
1-2 leaves Baby Spinach
1 tbsp tzaziki sauce
1 Chicken Meatball – code 2840
(sprinkle with feta cheese if you like)
Chicken Ranch:
pinch alfalfa sprouts
1 tbsp Ranch dressing (you guessed it)
1 Chicken Meatball – code 2840
Aged Cheddar, shredded
Swiss Reuben:
1-2 leaves Mesclun mix
1 tbsp 1000 Islands dressing
1 Chicken Meatball – code 2840
sliced swiss cheese (melted slightly in the pita before assembling mini-sandwich)
Go Crazy – Buffalo style with Cream cheese and hot sauce, Italiano with Marinara and Mozza… email us with your favourite!