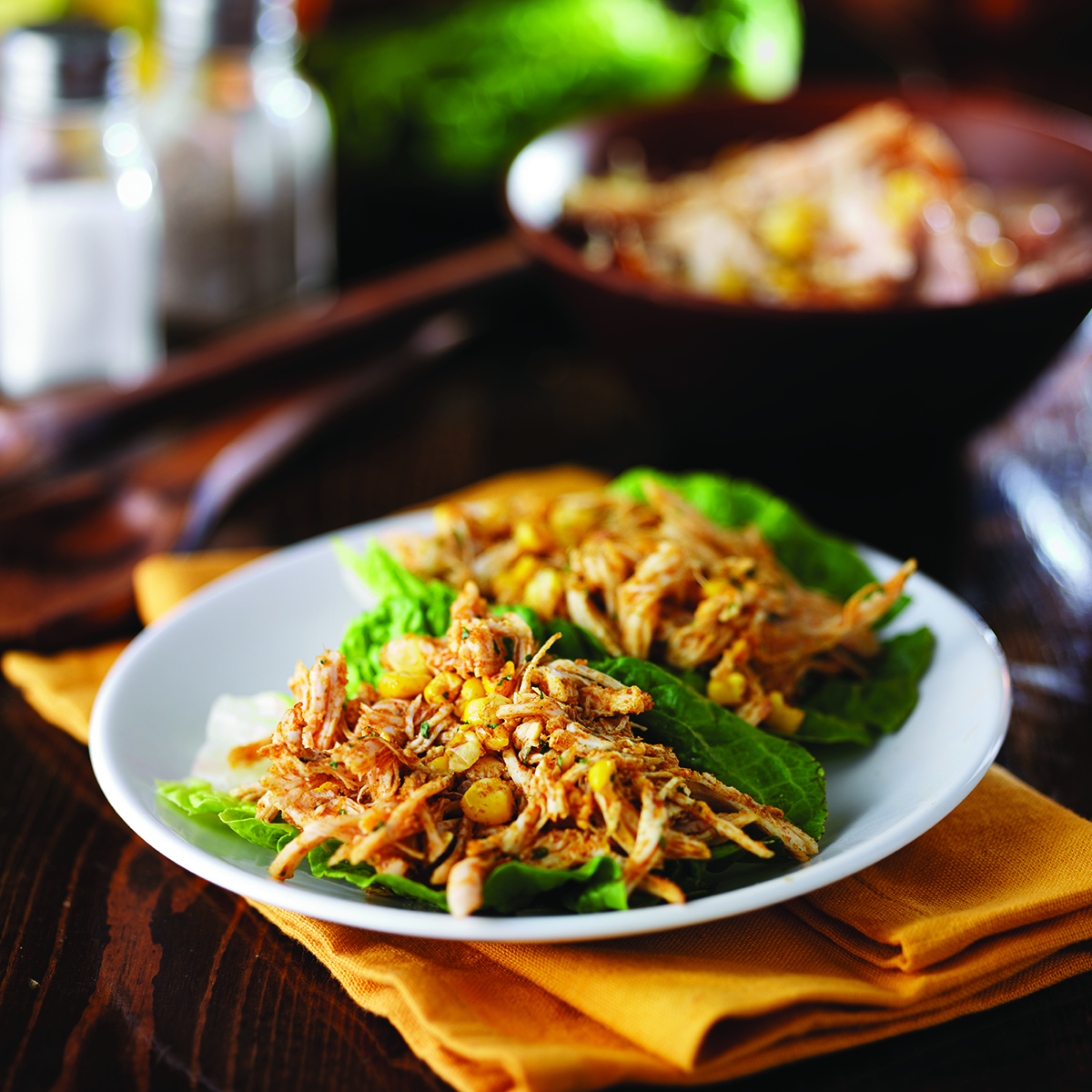 Ingredients:
12 oz whole kernel corn, drained
¼ cup each, chopped red and green peppers
1½ cups Cooked Shredded Natural Proportion Chicken (code 15801), thawed
½ cup sour cream
¼ cup sliced green onions
½ cup water
½ cup salsa
1-2 TBSP milk
1 cup shredded tex-mex cheese
2½ TBSP fajita seasoning
lettuce leaves, rinsed, dried.

Directions:
1. in 2 qt (2L) saucepan, stir together corn, peppers and chicken. Add seasoning, ½ cup water and salsa. Cook over medium-high heat about 5 minutes, stirring frequently.
2. In a small bowl, stir sour cream and milk until thin enough to drizzle.
3. Top lettuce leaves with chicken mixture. sprinkle with green onions and cheese, then drizzle with sour cream mixture.
TIP: Add black beans and chickpeas or some green chilies if you like.
PS – delicious served HOT OR COLD!!