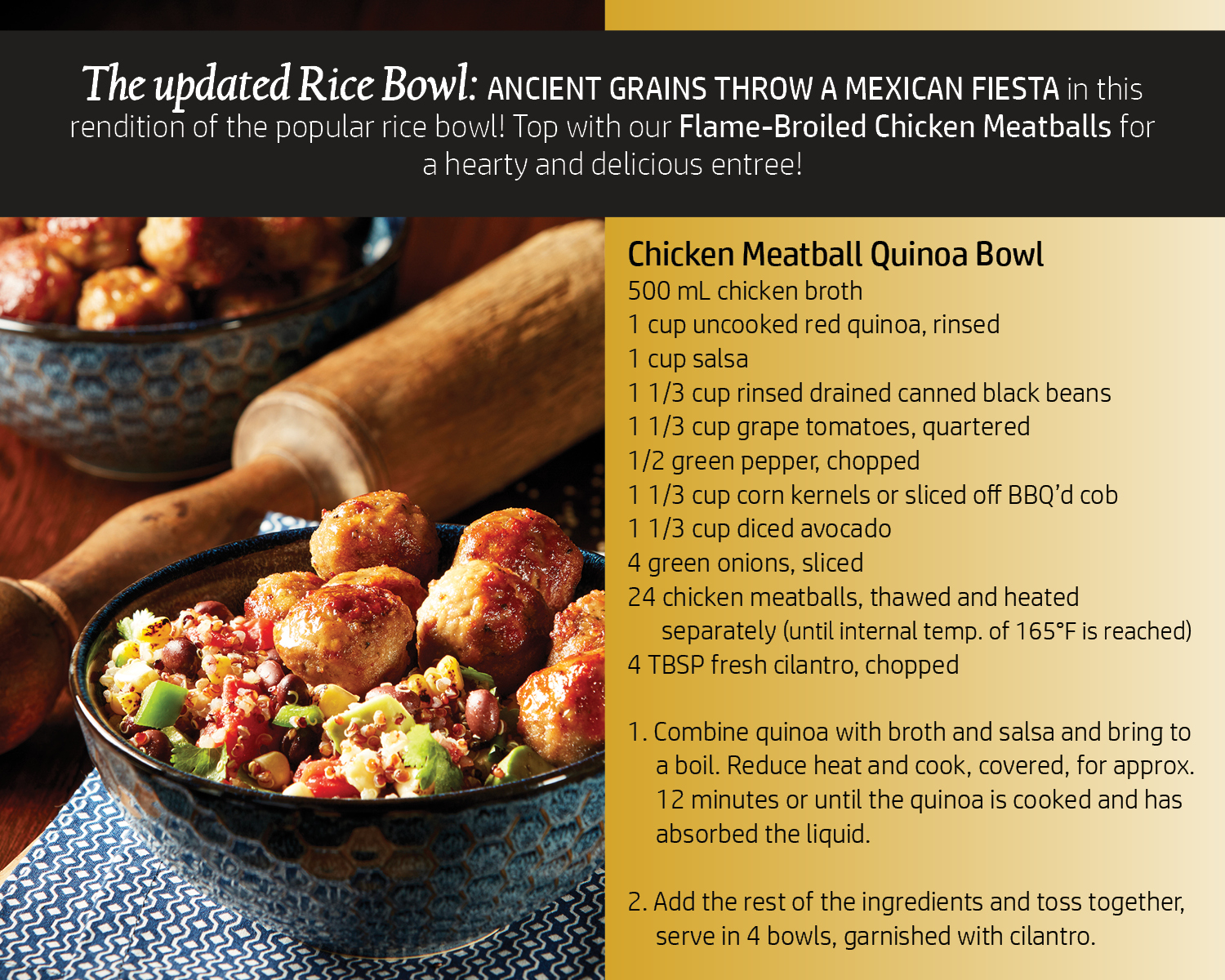 Chicken Meatball Quinoa Bowl
500 mL chicken broth
1 cup uncooked red quinoa, rinsed
1 cup salsa
1 1/3 cup rinsed drained canned black beans
1 1/3 cup grape tomatoes, quartered
1/2 green pepper, chopped
1 1/3 cup corn kernels or sliced off BBQ'd cob
1 1/3 cup diced avocado
4 green onions, sliced
24 Chicken Meatballs (code 2840), thawed and heated
separately (until internal temp. of 165°F is reached)
4 TBSP fresh cilantro, chopped
1. Combine quinoa with broth and salsa and bring to
a boil. Reduce heat and cook, covered, for approx.
12 minutes or until the quinoa is cooked and has
absorbed the liquid.
2. Add the rest of the ingredients and toss together,
serve in 4 bowls, garnished with cilantro.