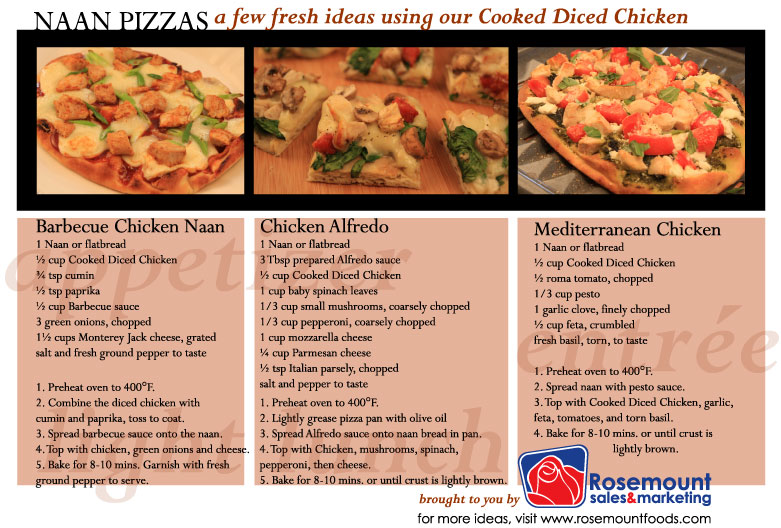 1 Naan or flatbread
½ cup All White ½" Cooked Diced Chicken, (code 12000), thawed
Add your favourite Chicken Pizza toppings and see what you come up with! These are just a few of our ideas.
A great Personal pizza option for your guests too!
OR Host a 'Make-your-own-pizza' dinner – great for kids parties and adults too!