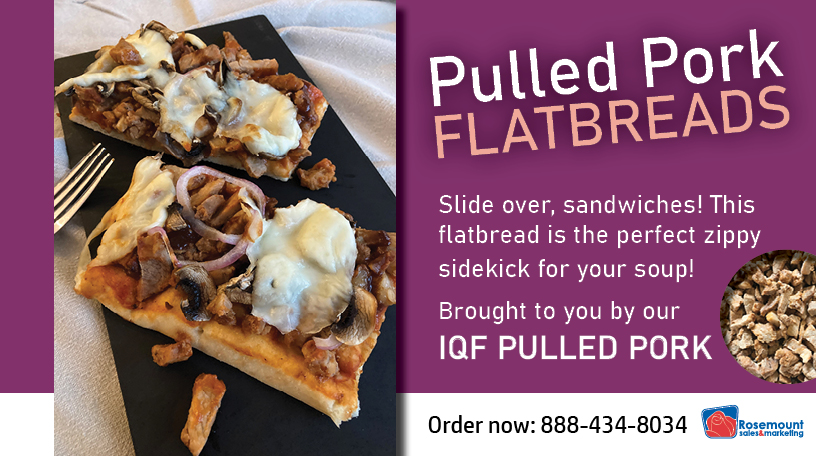 Ingredients:
Barbecue sauce
2 cups fully cooked Seasoned IQF Pulled Pork (code 5450), thawed
1 TBSP olive oil
1/2 cup sliced mushrooms
1/4 red onion, sliced
crushed chilis (to taste)
mozzarella
flatbread

Directions:
1. Saute mushrooms and onions in olive oil for 2-3 minutes, until onions are almost translucent.
2. Add Fully Cooked Seasoned Pulled Pork and chilies if desired. Toss to heat together. Remove from heat.
3. Cover flatbread with Barbecue sauce, your choice, the saucier the better.
4. Top with the heated pork, mushrooms and onions. Add mozzarella, sliced or shredded and pop in the oven at 400F until the cheese is melted and sizzling (approximately 10 mins).