An easy and flexible staple for your rice and noodle bowls!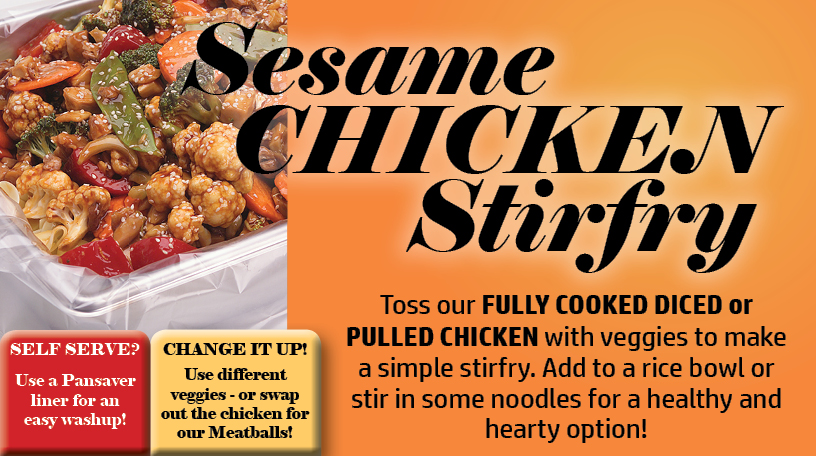 Ingredients:
2 cups Cooked Diced Chicken, any blend, thawed
1 red bell pepper, cut into strips
1 cup each cauliflower and broccoli, cut into florets
1 cup carrots, peeled and cut into coins about ¼" thick
½ cup snowpeas,
½ cup red onion, cut into strips (optional)
2 TBSP soy sauce
3 TBSP low sodium chicken broth
1 tsp sesame oil
1 tsp cornstarch
2 cloves garlic, chopped
2 TBSP vegetable oil, approximately
Directions:
1. In a small bowl, combine soy sauce, chicken broth and sesame oil. Stir in cornstarch and set aside.
2. Sauté garlic in heated oil until aromatic.
3. Add the vegetables to the pan, starting with broccoli, cauliflower and carrots. Stir fry at medium to high heat, until tender-crisp. Add the remaining vegetables and cook for another 4-5 minutes until heated through.
4. Add the sauce into the pan, and stir to thicken sauce and coat veggies.
5. Add the chicken and heat together.
6. Serve hot on it's own, over any type of noodles, or in a rice bowl.
7. Garnish with sesame seeds if desired.