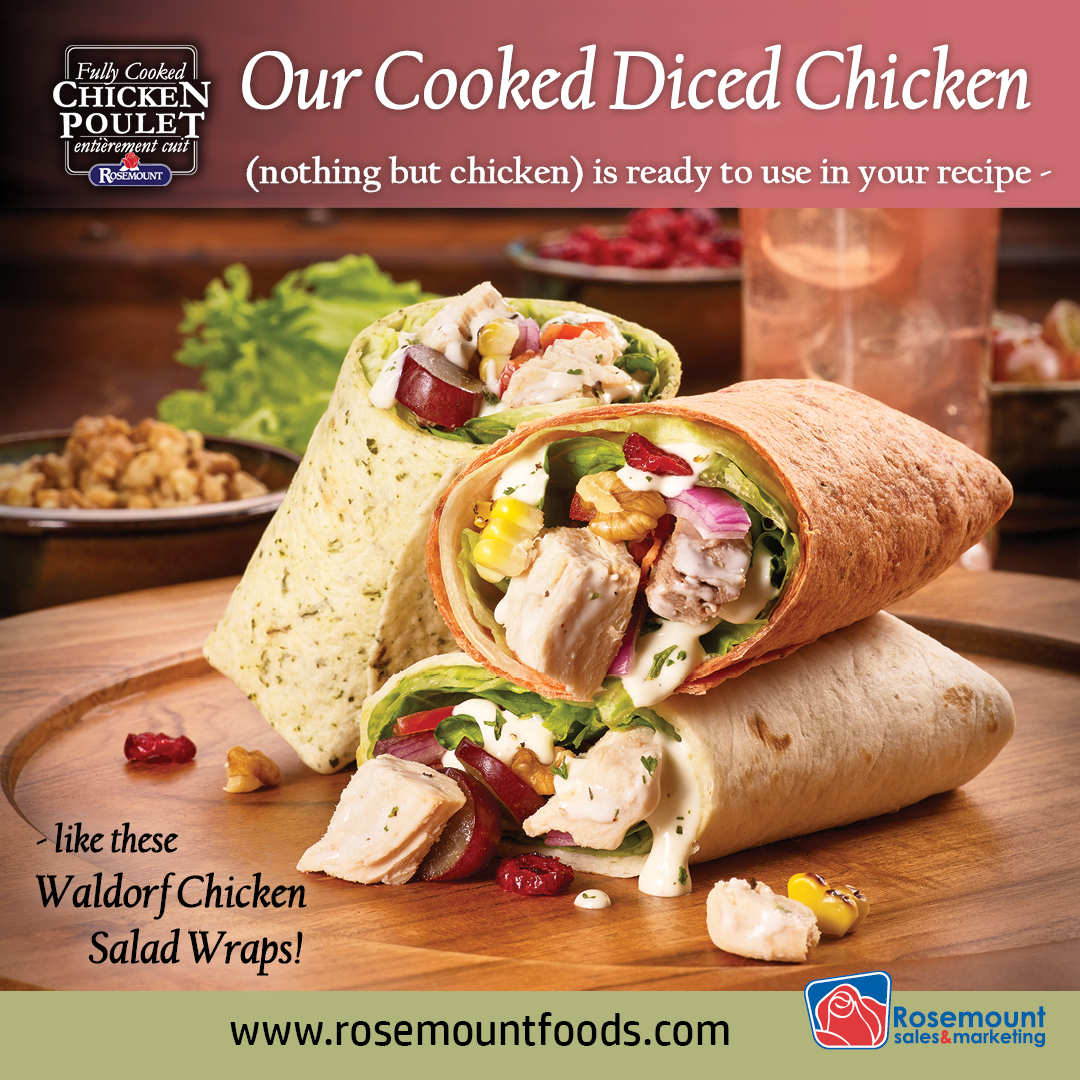 A classic dressed-up Chicken Salad for your spring menu!
Ingredients:
1/2 cup chopped walnuts
3 cups Rosemount 3/4″ Cooked Diced Chicken – code 34454
1 cup seedless red grapes, halved
1 large apple, diced
1/2 cup dried cranberries
1/4 red onion, finely sliced
1 cup diced celery
1 cob corn, Barbecued / charred, and cut off cob
1/2 cup mayonnaise
1/4 cup dijon mustard
1/4 cup liquid honey
Salt and pepper to taste
Wraps
Directions:
1. Toast walnuts under the broiler until you can smell the rich flavour of the walnuts, just 7-10 mins.
2. Barbecue corn to allow some charring. Slice off the cob and add to the rest of the chicken, fruit and vegetables.
3. Whisk together mayo, mustard and honey, and combine the sauce with the salad mixture. Add salt and pepper to taste and chill for 2-3 hours.
4. Wrap up and serve!