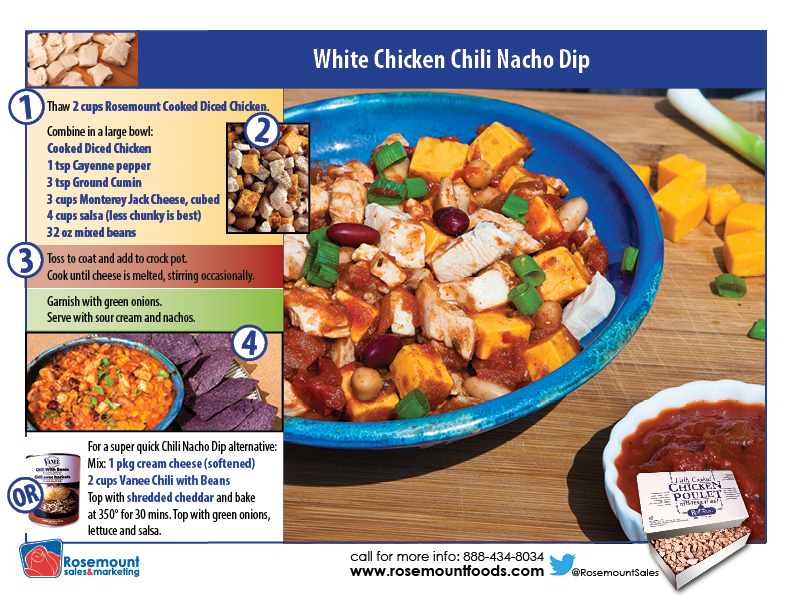 1. Thaw 2 cups Rosemount ½" Cooked Diced Chicken (code 12454).
2. Combine in a large bowl:
Cooked Diced Chicken
1 tsp Cayenne pepper
3 tsp Ground Cumin
3 cups Monterey Jack Cheese, cubed
4 cups salsa (less chunky is best)
32 oz mixed beans
3. Toss to coat and add to crock pot. Cook until cheese is melted, stirring occasionally.
4. Garnish with green onions. Serve with sour cream and nachos.
VARIATION!!
For a super quick Chili Nacho Dip alternative:
Mix: 1 pkg cream cheese (softened)
2 cups Vanee Chili with Beans (code 20301)
Top with shredded cheddar and bake at 350° for 30 mins.
Top with green onions, lettuce and salsa.