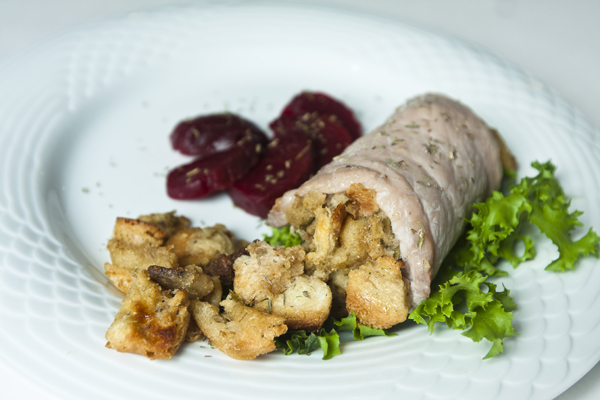 ½ cup Vanee Chicken Broth (20509)
4 large pork chops
salt & pepper (to taste)
4 cups fully prepared, thawed Papa Soly's Homestyle Stuffing (604)
DIRECTIONS:
1. Cut open pork chops to make a pocket in the side, OR if boneless chops, then pound out. Fill the pocket with Homestyle Stuffing, approximately 1 cup per chop. If chops are boneless, roll them around the stuffing and secure with toothpicks or twine.
2. Place in greased baking dish, add up to ½ cup chicken broth in the bottom of the dish, and bake at 350°F for  approx. 35 mins. or until pork is cooked through.
VARIATION: Cooking a Pork Loin? Our Homestyle Stuffing is already ready to go and a cinch to stuff into your roast, too!
OR…. This stuffing is so easy to use, try Personal Stuffing Peppers for individual servings!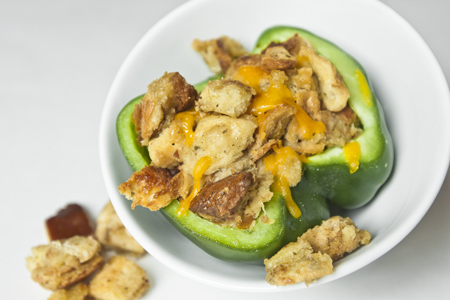 Serves 4