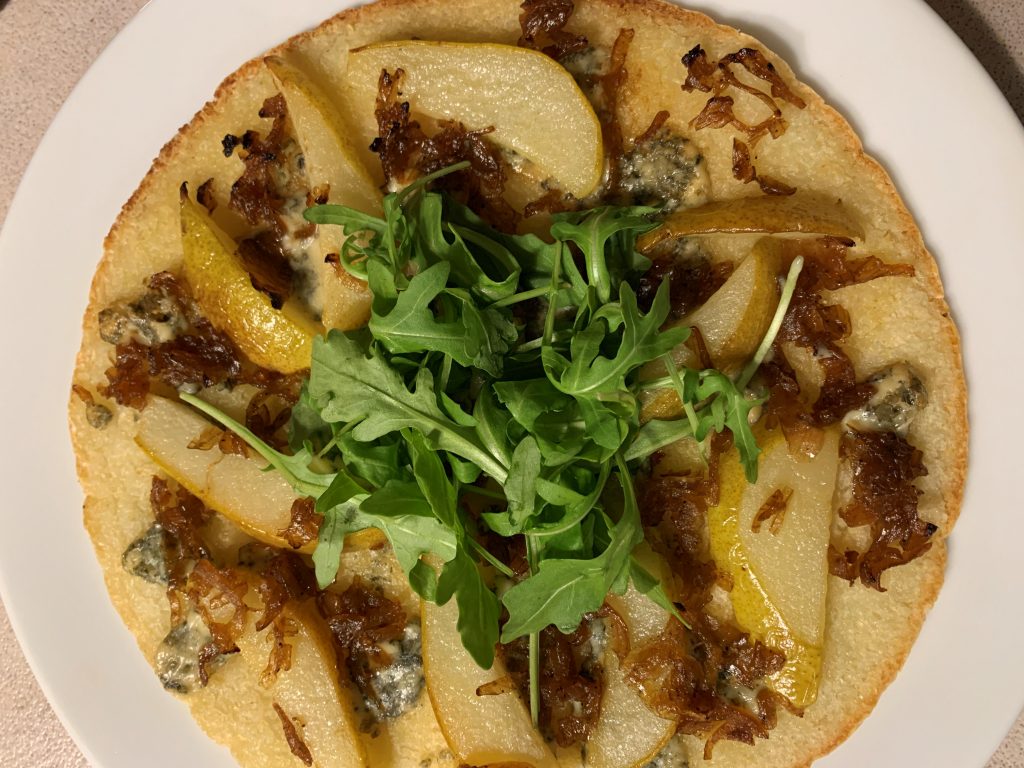 Ingredients
1/4 cup Vanee Caramelized Style Onions
1 pear, sliced
1 tbsp butter
3 tbsp blue cheese, crumbled
1 cauliflower pizza crust, prebaked to package directions
1/2 cup arugula, optional
Directions:
1. Bake pizza crust for approximately 12 minutes, flipping halfway through until the edges are browned.
2. Wash and slice pear, sauté in butter until softened.
3. Top pizza crust with blue cheese, pear and onion.
4. Bake at 350°F for 12-15 minutes.
5. Remove from the oven, top with arugula and slice to serve.